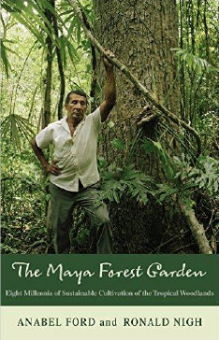 Chaucer's Bookstore presents The Maya Forest Garden Book Signing With Author
Anabel

Ford

 

Chaucer's Bookstore 3321 State Street, Santa Barbara CA 93105
Join us at 7pm

Come meet Anabel Ford as she signs her newest book, The Maya Forest Garden: Eight Millennia of Sustainable Cultivation of the Tropical Woodlands! In The Maya Forest Garden, Ford and co-author Ronald Nigh explore the techniques of ancient Maya farmers and how those techniques might be solutions to some of our current problems. Stop by Chaucer's Bookstore on November 23rd at 7pm to get a signed copy of the book and to talk with author herself!

For more information about the event, visit the Events page on the Chaucer's Bookstore website or call at (805) 682-6787.